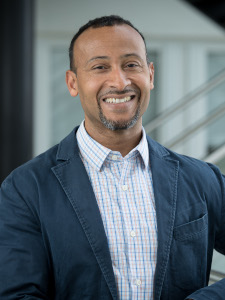 Group Leader
Daniel Abankwa, PhD, Affiliated Group Leader
Adjunct Professor at Åbo Akademi University
Professor of Cancer Cell Biology at the University of Luxembourg
Research Gate / ORCiD / LinkedIn
Contact Information
Email: daniel.abankwa [at] utu.fi
Email: daniel.abankwa [at] uni.lu
Phone: (+352) 46 66 44 6897
---
Description of the Research
The number of cancer caused deaths in the world is expected to rise from about 9M in 2015 to 15M in the following 20 years. Novel therapeutic approaches against cancer are therefore urgently needed.
We are developing novel targeted drugs, which would be administered in a personalized manner, depending on gene expression, mutation status and/or other diagnostic parameters (altogether biomarkers) obtained from the patient.
We focus on specifically inhibiting the aberrant activity of one of the cancer associated Ras isoforms encoded by HRAS, NRAS or KRAS genes.
Additional information on our activities can be found here.
Our Research Aims in Turku are:
Drug Development– to develop novel drugs that block RAS-dependent stemness signaling in cancer.
Target Nomination– to understand which components of RAS interaction network in particular in membrane signaling hubs (nanocluster) could be targeted with novel drugs
Core Methodologies
Molecular cell biology (2D proliferation, 3D sphere cultures, inducible lentiviral vectors, knock-down and out etc.)
Biochemistry (assay development, protein interaction, structure etc.)
Quantitative fluorescence methods and confocal imaging (FRET, FRAP etc.)
Ongoing Projects
The role of the Galectin-1/ Raf interface in promoting cancer cell stemness
Funded by the Jane and Aatos Erkko Foundation
Funding
Academy of Finland
Sigrid Juselius foundation
Jane and Aatos Erkko foundation