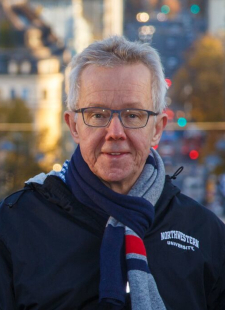 Group Leader
John Eriksson Professor, Cell Biology, Faculty of Science, Åbo Akademi Univ.
john.eriksson[at] bioscience.fi
john.eriksson[at] abo.fi
Contact Information
Turku Bioscience P.O. Box 123, BioCity
(Street addr. Tykistökatu 6 B)
FIN-20521 Turku, Finland
+358-2-215-3313 (John Eriksson)
+358-400-513 701 (Departmental Office)
---
Description of the Research
Our prime research focus is on the signaling functions of cytoskeletal intermediate filaments, a protein family that has received significant attention due to its involvement in a broad range of diseases. Our research has shown that these cytoskeletal proteins act as organizers and switches of cell signaling that controls homeostasis and repair mechanisms in tissues. The gained molecular knowledge provides tools to tackle several relevant disease conditions, including chronic wounds, internal injuries, regeneration and degeneration, different fibrotic conditions, and cancer. This research has also resulted in biomaterials with potential to promote regeneration and healing. Some of our previous signaling discoveries we have also successfully employed for innovations, tech transfer, and commercialization. Imaging and proteomics are our main enabling technologies and we are actively engaged with Turku Bioimaging and Euro-Bioimaging.
Group Members

From left to right: Senthil Kumar Rajendran, Arun Venu, Peiru Yang, Preethy Paul, Sepideh Parvanian, John Eriksson, Emilia Holm, Mayank Modi, Elnaz Fazeli, Michael Silva, Leila Rato, Patric Nordlin, Ida Bäckström, Robin Ekman.
Funding
The group receive funding from Academy of Finland, Business Finland, European Union, Sigrid Juselius Foundation, Åbo Akademi University Foundation, Finnish Cancer Foundations