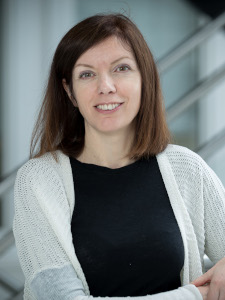 Group Leader
Eleanor Coffey
Research Director (Forskningschef) at Åbo Akademi University
Vice Director at Turku Bioscience
eleanor.coffey [at] bioscience.fi
Contact Information
Turku Bioscience P.O. Box 123, BioCity
(Street addr. Tykistökatu 6 B)
FIN-20521 Turku, Finland
+358-2-333 8605 (Eleanor Coffey)
+358-2-251 8808 (Fax Attn. Eleanor Coffey)
Twitter: @CoffeyLabFi
---
Description of the Research
Neurodegenerative disorders such as Alzheimer's and Parkinson's disease are characterised by the irreversible loss of nerve cell function. The protein kinase c-Jun N-terminal kinase (JNK) is a recognised player in ageing disorders and more recently also in pyschiatric dysfunction. We are interested in understanding how JNK exerts its action in both healthy and diseased brain. Another kinase of interest to us is LRRK2 (PARK8), the most commonly mutated gene in Parkinson's disease. To study these kinases in brain we use a variety of methods including fiberphotometry to measure neural activity and brain circuits, super resolution imaging to study synapses and proteomics approaches tailored for brain and diagnostics research. How these proteins mediate normal and pathological responses in brain is examined in disease models and human biopsies. We have identified several substrates for JNK, revealing unexpected functions in neocortical development and regulation of mood. We are also interested in identifying LRRK2 targets in brain and in classification of blood signatures for stratification of Parkinson's patients. These approaches have broadened our understanding of Parkinson's Disease at the molecular level and provided new ground for translational research including diagnostic test development.

We had an exciting time coordinating the Brain Imaging Return to Health Marie Curie ITN. This platform trained 17 young researchers from 9 European labs and SMEs in the area of molecular neuroscience and major depressive disorder. Although the network is formally ended, the research findings and their significance to human health continue to be revealed, while longstanding collaborations have been established.
Coffey Lab Members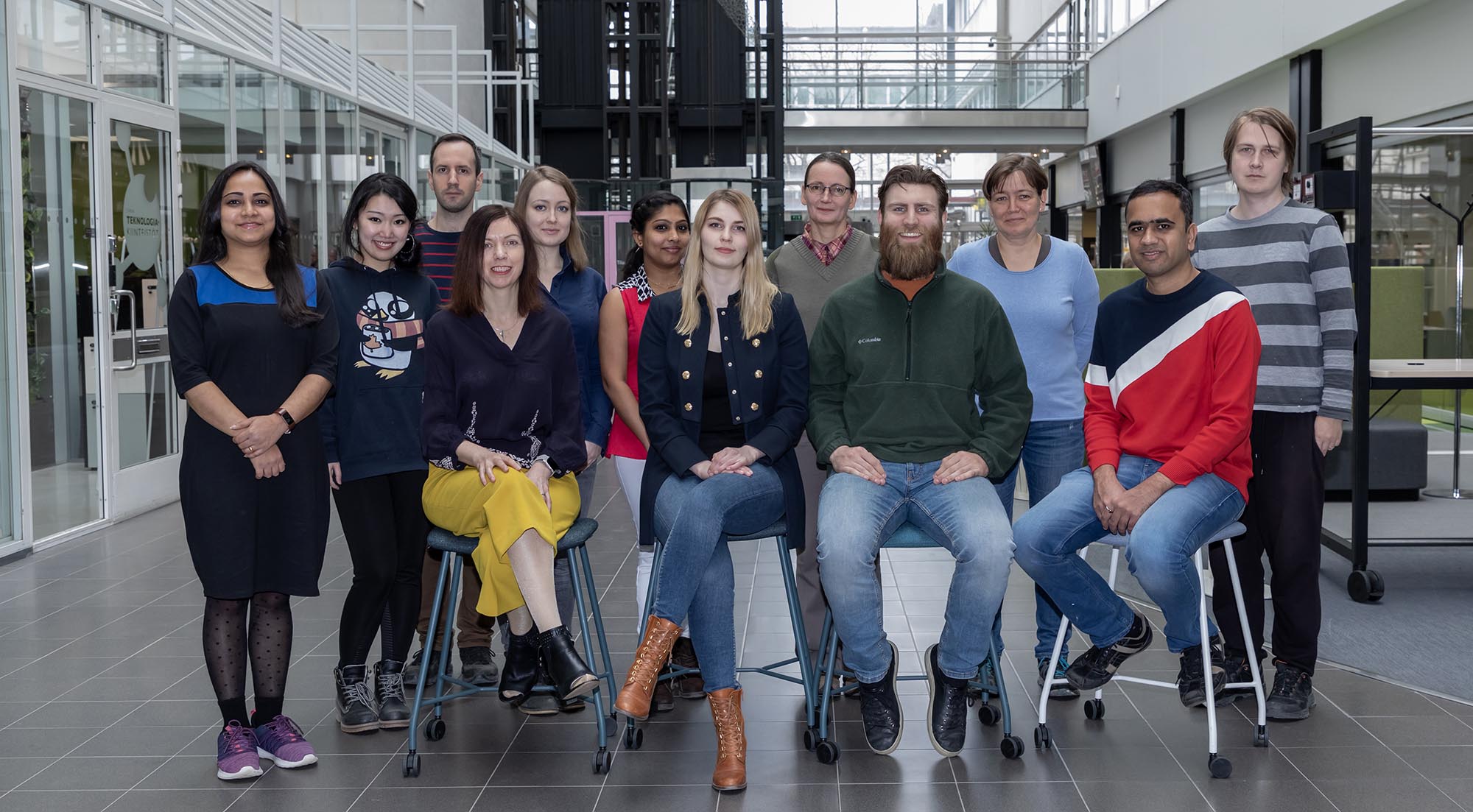 Funding
ERA-NET Neuron, Academy of Finland, Business Finland, Michael J. Fox Foundation, Marie Curie-ITN Brain Imaging Return to Health, Åbo Akademi University, Åbo Akademi Foundation, MATTI graduate school, Suomen Kulttuurirahasto, Finnish Parkinson's Association (Parkinsonliitto ry), Swedish Cultural Foundation (Svenska Kulturfonden), Turku Doctoral Programme of Molecular Medicine (TuDMM).